Bhai Vir Singh books,Gurbani books by Bhai Vir Singh, Punjabi novels bhai vir singh, poetry books by Bhai Vir Singh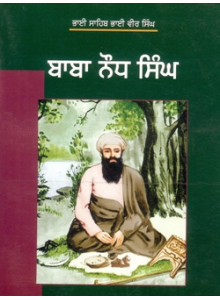 Bhai Vir Singh Ji is rightly called the father of modern Punjabi literature . All his writings are considered masterpieces of Sikh and Punjabi literature and to this day he is regarded the best author ever of Punjabi literature . He has written poetry books that touch the soul of one and all and the literary excellence of his writings remain unparalleled . His books on Gurbani give one a feeling of his union and oneness with the Divine . Investing the time to read his books is one of the most useful and promising investment one can make and as a result thus elevating one's self to an existence in higher consciousness or a door to feel and realize the Divine in one's life .
Here is a comprehensive collection of all his books that you can relish and have a soulful feast.
---